The wedding day
Every bride has heard the Old English rhyme, "Something old, something new, something borrowed, something blue, and a six-pence in her shoe," which pertains to the lucky charms a bride needs for good fortune on her wedding day. With her new dress, her over 100 year old six-pence, and her borrowed art-deco sapphire and diamond ring belonging to Mark's late mother, Ashley was ready to walk down the aisle to meet her soulmate and life partner.
Mark and Ashley had their wedding ceremony in the beautiful formal garden at the historic Linden Hall, with their reception held inside the elegant Victorian Mansion. Being at Linden Hall, you are immersed in the rich history and exquisite architecture that transports you to a bygone era. With a picturesque view of the Laurel Highlands, the Victorian Mansion delivered what could only be described as a fairy tale wedding.
Rainy ceremony for good luck!
While it is a well-known superstition that rain on your wedding day is a sign of good luck, most couples planning an outdoor wedding ceremony in June would argue that sunny skies and fair weather is the larger blessing. Regardless of which position one takes, everyone can agree that only a moment of light sprinkling, enough to bead on the gown without absorbing, during their ceremony vows must have been the best sign of luck of all.
FUN RECEPTION
From the rehearsal dinner, the ceremony, and through the end of the reception, everything was perfect. Mark and Ashley spent the entirety of the ceremony gazing into each other's eyes and the almost shimmering, snowflake effect from the droplets made the moment all the more beautiful. Somehow Mark and Ashley had an outdoor ceremony with just the right combination of weather to actually improve the ambiance and receive good luck for a long, loving, and well-lived marriage.
Wedding Vendors
Linden Hall Mansion
Makeup: Allison Roth Studio
Hair: Tease Salon
Dress: Coni & Franc
Suit: Jos. A. Bank
Cake: Tasty Bakery
Please enjoy a few shots from Ashley and Mark's Winter E session in the city followed by their beautiful wedding at Linden Hall Mansion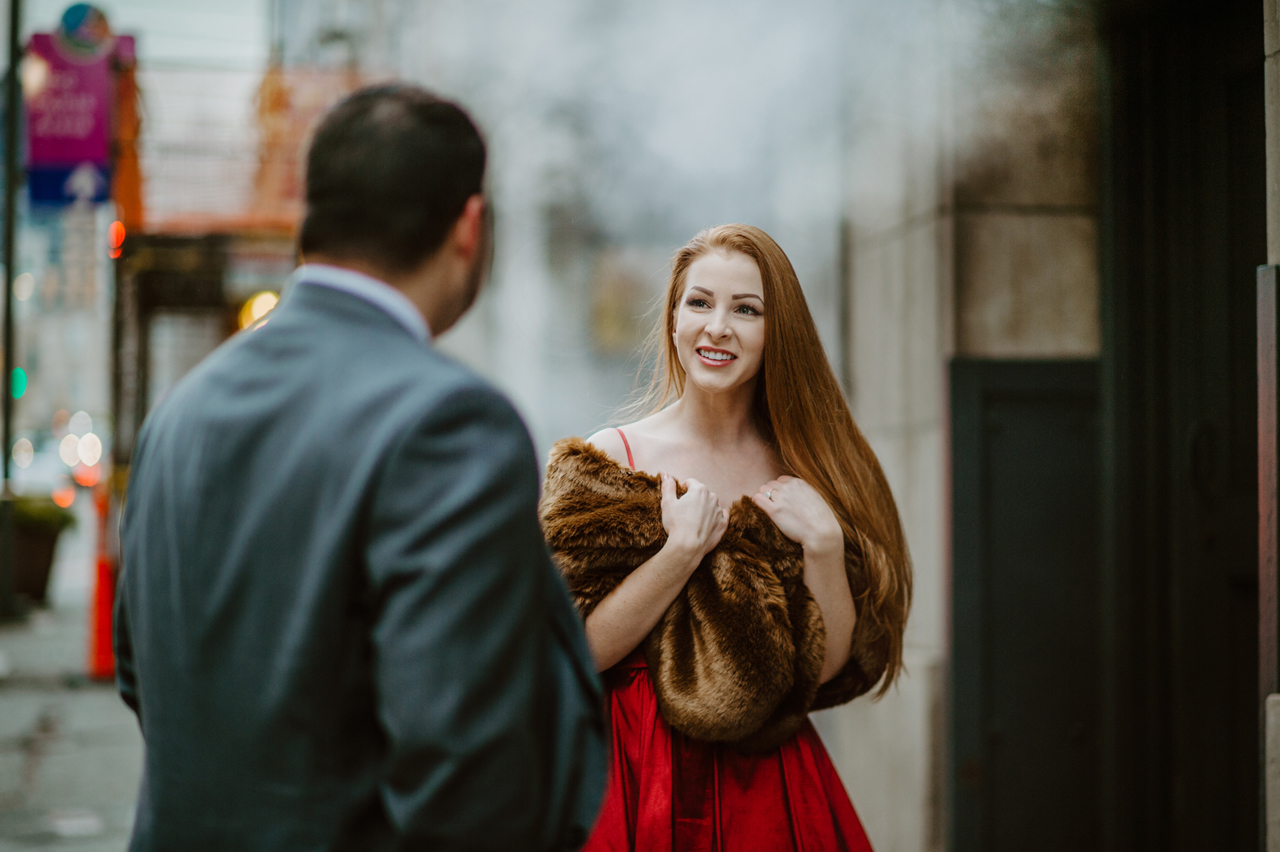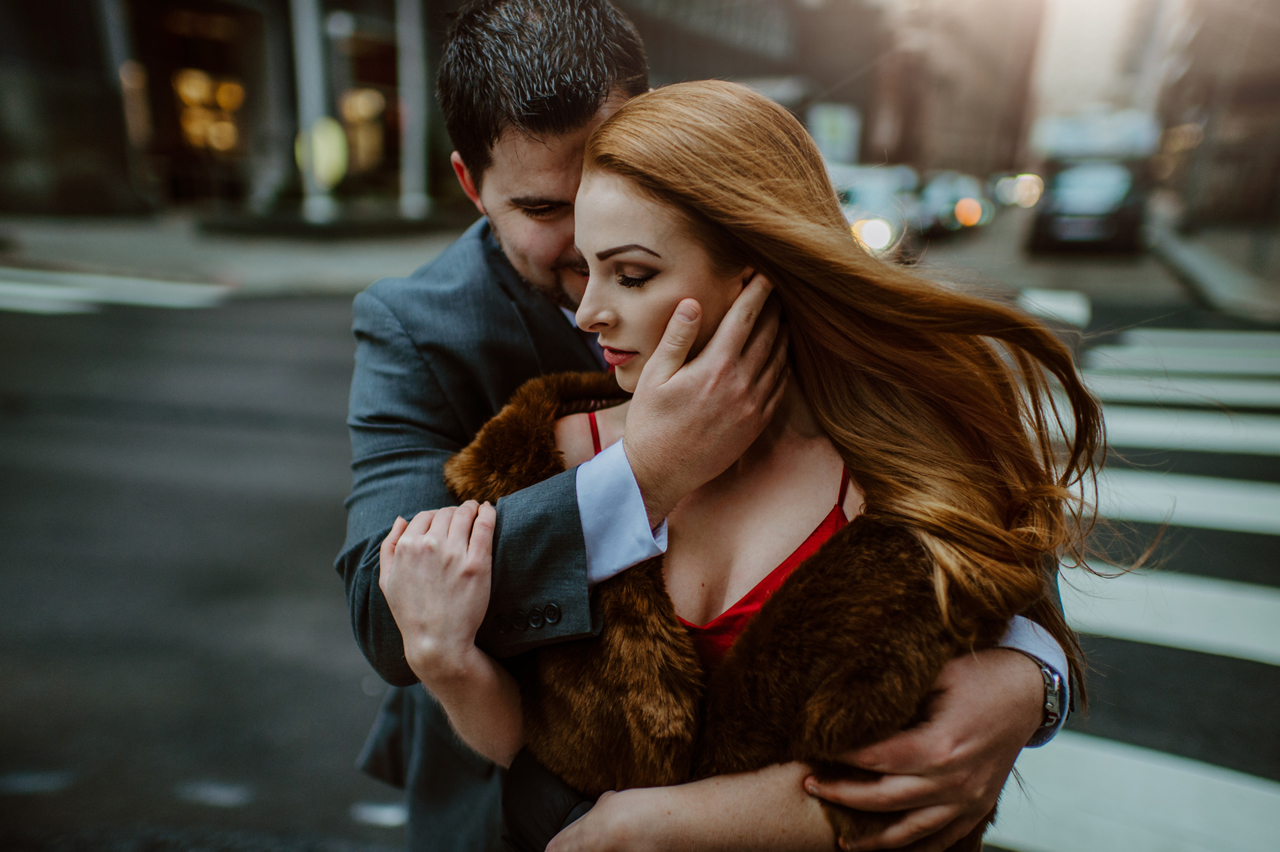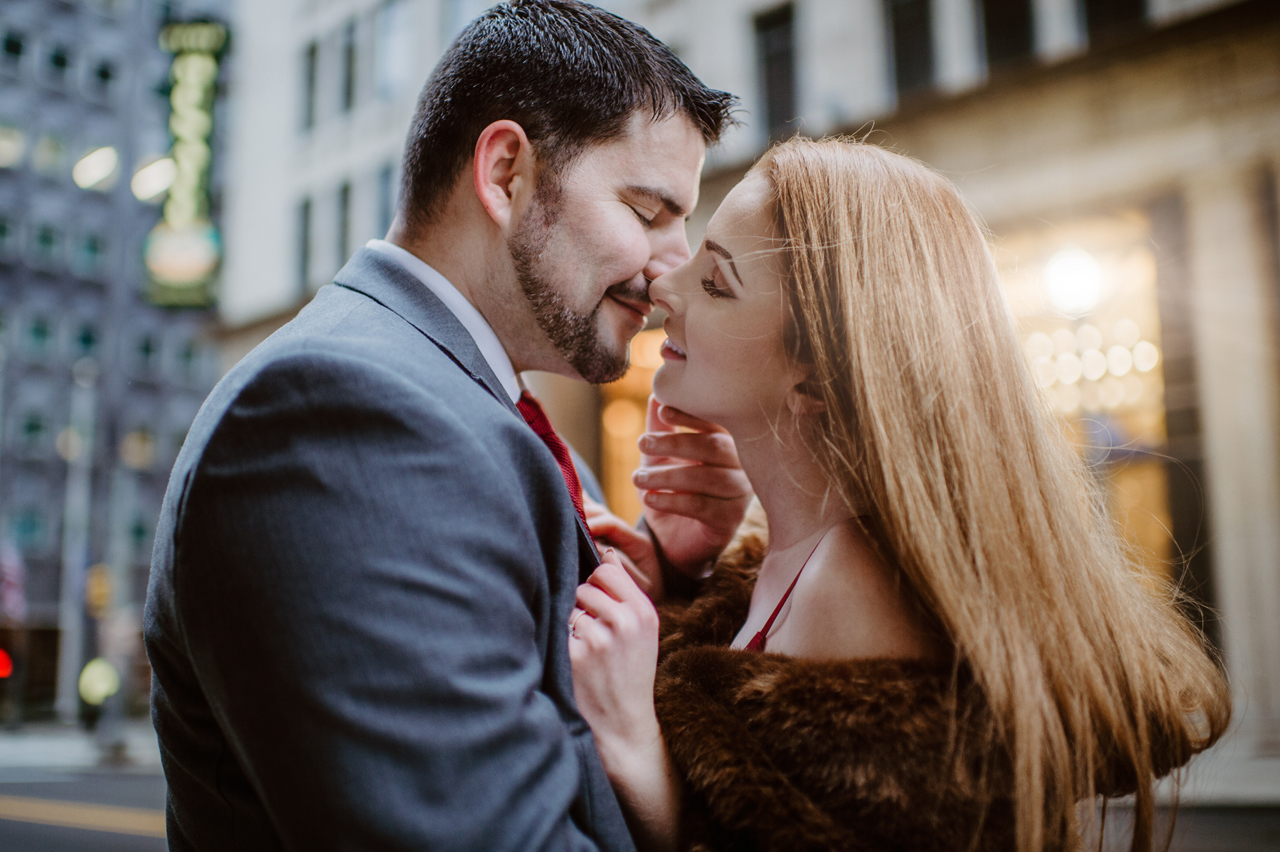 The Wedding: